10 Great Gift Ideas To Help People Stay Positive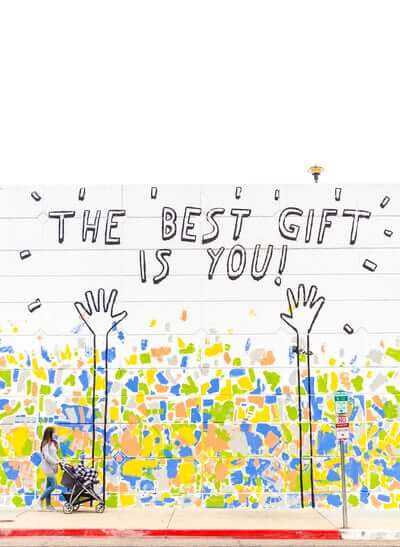 For anyone with a family member or friend who is struggling to stay positive, a gift can help to cheer them up and provide a much-needed mood boost during trying times. Whether you are looking for gift ideas for birthdays or just a little surprise for someone in your life, keep reading to see our top ten great gift ideas to help people stay positive this year.
1. Journal
We're huge advocates of the mental health benefits that journaling can offer, so why not gift someone a journal when they are struggling with life. We've previously written about the top ways in which you can use journaling to better your mental health, and we believe this is a simple exercise that anyone can incorporate into their daily life. This is one of the top gift ideas for women who enjoy reading and writing, and they can use this tool every day to create a gratitude practice and reflect on any issues they are facing currently.
2. Personalized Jewelry
While jewelry is a classic gift idea for men and women, we think that an engraved necklace or bracelet is ideal for anyone who needs a mood boost. To create a unique gift, you can engrave their favorite quote or a memory onto the item. Every time they wear their gift, they'll think of better times and smile, giving them a much-needed positivity boost.
3. Motivational Water Bottle
A motivational water bottle offers two great benefits in one gift. This is the ideal gift for anyone who loves to keep fit, and they'll love taking it to the gym or for a hike. Find a bottle with an inspirational quote on the side, which will help to keep them going through even the toughest training sessions. Water can also help to improve our physical and mental health, and when your water intake drops suddenly, it can leave you feeling unbalanced and more irritable. Scientific studies even show that words can change the molecular structure of water, which is what inspired me to create Love Lingo in the first place.
4. Spa Day
If you are looking to splash out on a gift for your mom, consider a spa day. We love experience-based gifts as they give the recipient something to look forward to. If you don't fancy a spa day, consider a dinner reservation, day out, or vacation for a really extravagant gift. Having a day booked in your diary to relax can really help to get you through challenging days and weeks ahead.
5. Flowers
Flowers are known to offer a wide range of benefits and can boost your mood and increase your productivity. For anyone who is working from home currently, a flower delivery would be the ideal gift to lift them up during challenging times. You can find some excellent flower delivery services online, which even include mailbox bouquets.
6. A Happy Jar
A happy jar is a really fun gift for anyone, which can help to increase your feelings of gratitude and boost your mood. You'll receive a pad of paper with your purchase, and each day you will need to find one moment or happy thought to write down on the pad. From there, you fold it up and place it in your happy jar. A year later or on a day where you are particularly struggling, you'll open up the jar and read about all of the happy memories in the past.
7. A Subscription Box
A subscription box is a great gift for men or women, and you can find an option that suits the recipient's interests. A delivery each month of cooking ingredients, books, or stationary will help remind them that someone is always thinking of them.
8. Books
Regardless of what type of topic your friend or family member enjoys reading about, you'll find some great uplifting titles to gift them this year. If you aren't sure what type of books your friend enjoys, consider a motivational or inspirational biography or self-help book.
9. Home Pamper Kit
After a busy day at work, there is nothing better than coming home to enjoy a pamper session. This is one of the best gifts for women today, and they'll love receiving a selection of bath products and face masks to use on a stressful day. If you are feeling more creative, purchase all of the individual items yourself and create your own hamper with the recipient's favorite products.
10. Weighted Blanket
For anyone who is struggling with feelings of anxiety or depression, a weighted blanket is an excellent gift. These are known for their soothing feeling, and they are ideal for someone who struggles to fall asleep each night due to stress.
BONUS GIFT IDEA
11. Love Lingo Positive Apparel
Here at Love Lingo, we offer a wide range of positive apparel and accessories. These would make the perfect gift for anyone who needs help remaining positive and will offer them a boost of confidence and positive vibes every time they wear or see their gift.
Regardless of who you are shopping for this year, we're sure one of these great gift ideas for men and women will be perfect for your friend or family member. All of these gifts will encourage the recipient to remain positive and will put a smile on their face when they receive your thoughtful gift.